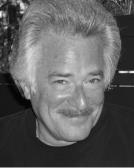 Owner / Master Craftsman

Project Consulting & Management

Located in the beautiful mountain town of Incline Village, Nevada is your number one source for the utmost professional service covering all aspects of project consulting, management and  high-end home finishing project.s .

Richard, a Master Craftsman, specializes in high-end home finishing projects of any dimension.  His highly specialized project consulting service includes design, color and finish with special emphasis paid to quality control.

"Many of my clients begin with my finishing services until they discover my underlying talents as a project consultant and management specialist  with over 40 years of project experience.  This underlying talent is actually my "passion" and has provided me the opportunity of working on many  magnificent projects in California, Colorado, Nevada and Arizona.  My passion and expertise allows me to offer my clients specialized services for every project need and in all facets of design, decorating and finishing from concept to completion."

Owner, Master Craftsman

Project Consulting  & Management

Specializing in

The Fine Art of Classic Restoration