A  PROJECT MANAGER is a professional in the field of project management. Project managers can have the responsibility of the planning, execution, and closing of any project, typically relating to construction industry and architecture.  A project manager is the person responsible for accomplishing the stated project objectives. Key project management responsibilities include creating clear and attainable project objectives, building the project requirements, and managing the triple constraint for projects, which are cost, time, and quality (also known as scope).

A project manager is often a client representative and has to determine and implement the exact needs of the client. The ability to adapt to the various internal procedures of the client, and to form close links with the nominated representatives, is essential in ensuring that the key issues of cost, time, quality and above all, client satisfaction, can be realized.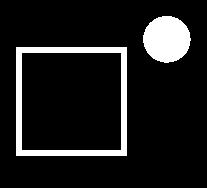 Richard's Project Management Services Include:

Personally oversees the project, acting as liasion between all individuals  to achieve the owners desired finished project.

Always has the Owners vision in mind and conveys it to all involved to avoid costly errors in judgment, decision-making and application.

Able to answer all questions and make decisions on the Owner's behalf.

Special emphasis is placed on project vision, form, fit, finish, quality control and customer satisfaction.

Richard has been involved in consulting and project management of high-end projects for many years.  This experience and expertise allows him to keep the project running smoothly and error free.